Featured
Trending
The Newly Designed Ballot Papers For The December Polls Are Out And People Love It [+Photos]
The Newly Designed Ballot Papers For The December Polls Are Out And People Love It [+Photos]
Ghanaians have been pouring out praises and commendation on the Electoral commission of Ghana (EC) and its Chairperson, Jane Mensah for this year's design of the ballot paper which will be used for the general elections come December 7.
The ballot paper which has since went viral on social media has been made bigger and clearer. It has also been designed to separate the aspirants on the paper with bigger dark borderlines.
The ballot paper is an official electoral that contains the names, symbols, and colours of parties and names and photographs if candidates vying for an election. The ballot must therefore be clear on those features. It must also be capable of being folded. The new ballot paper comes with all these attributes and even more.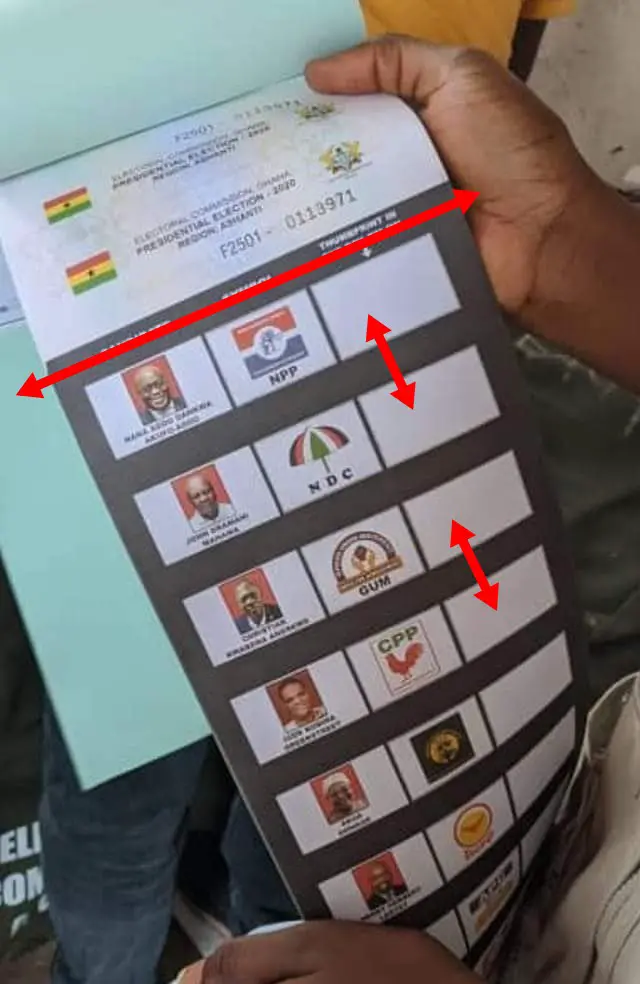 Often times, during and election, some rejected ballot papers are to the fact that, votes tend to thumbprint in between the borderlines due to the closeness of the candidates on the paper. With this new one, the line between each neighbouring candidates have been made bigger. This would surely make it practically impossible for a voter to thumbprint between the borderlines, thereby drastically reducing the number of rejected ballots.
This act is what has caused the excitement of many social media commentators. Despite the fact that there are as many as 12 candidates on the ballot, which has made the paper quite big, the introduction of a bigger borderline is also in order as the benefit far outweigh the disadvantages of the bigger ballot.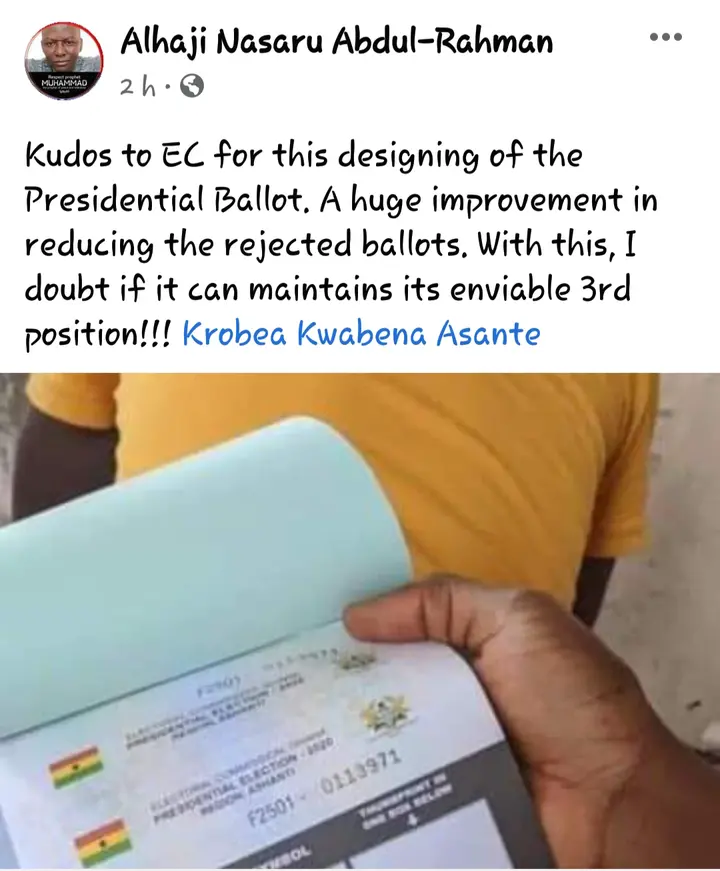 This is innovative and I think commending the EC and its staff is in the right place.